Miracle-Gro® Liquafeed® Universal Feeder (w/ Liquafeed® All Purpose Plant Food)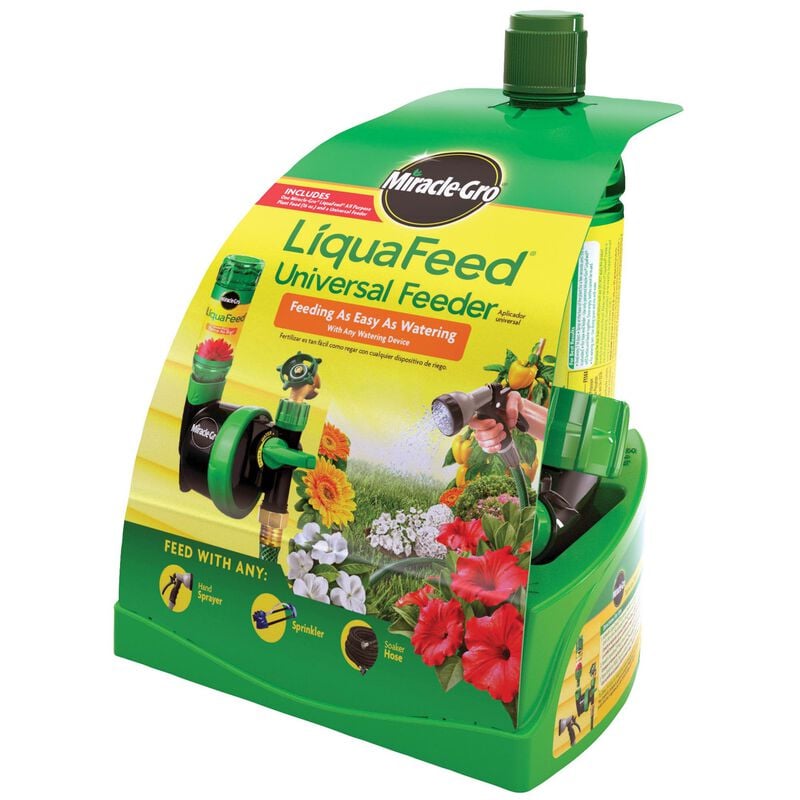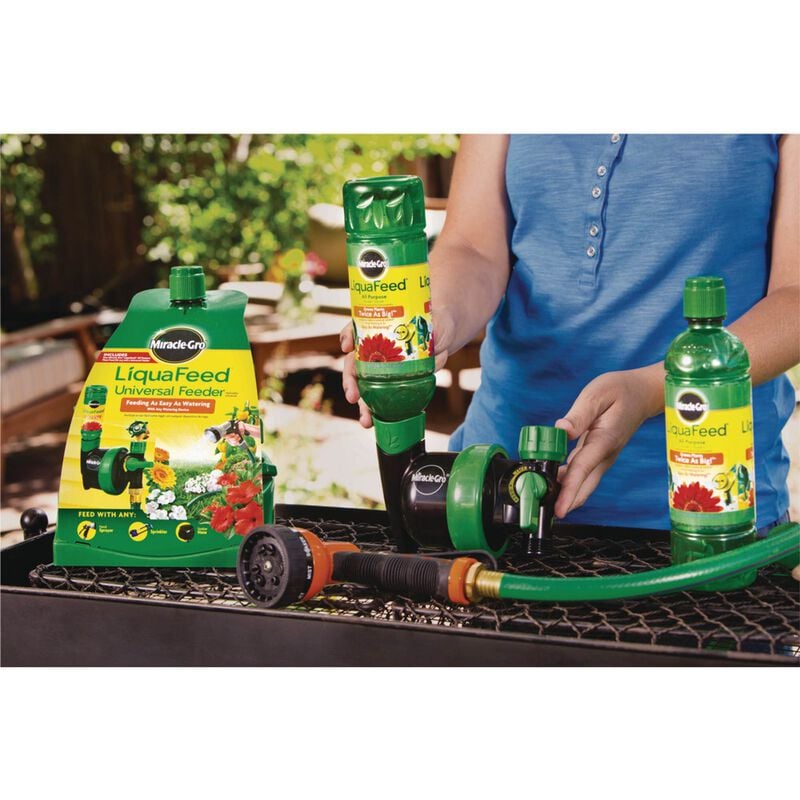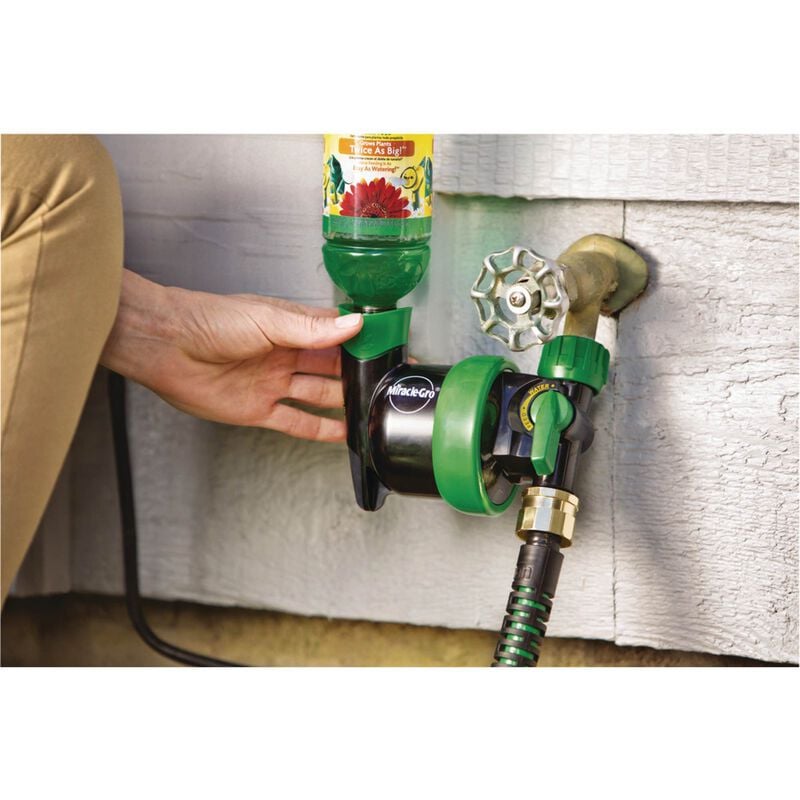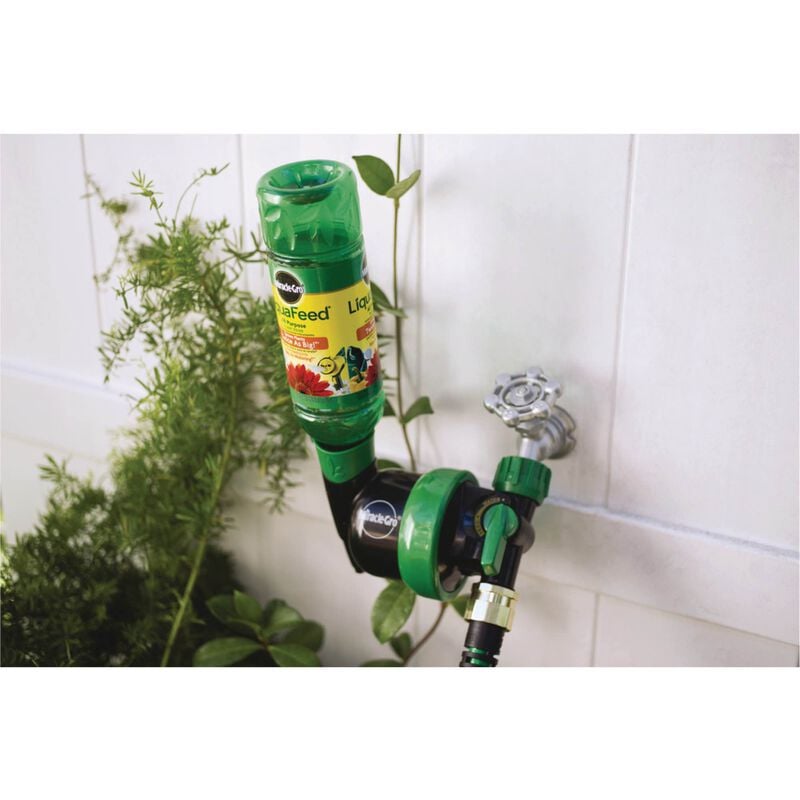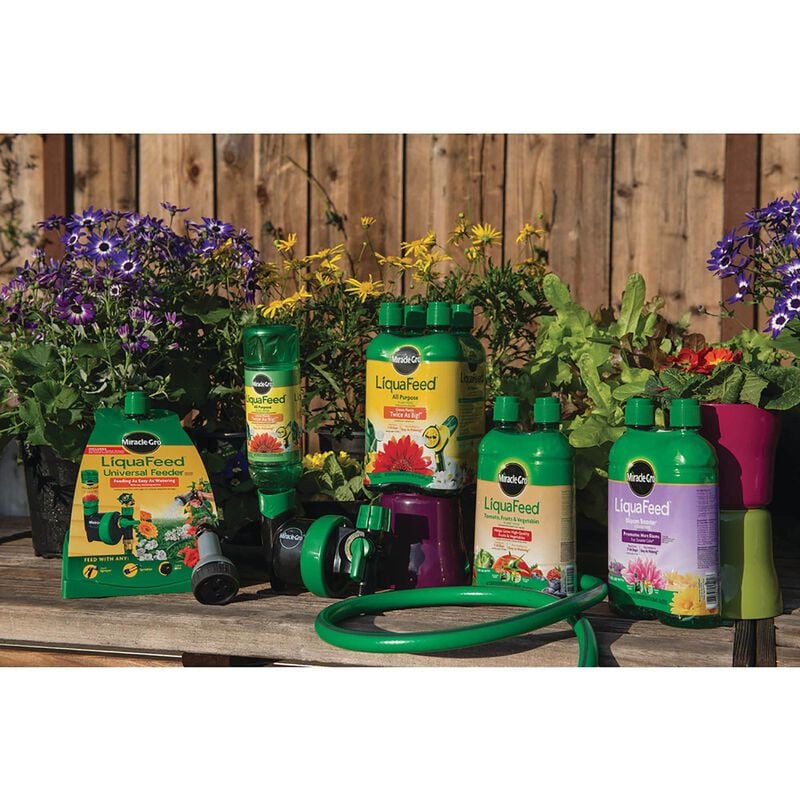 Miracle-Gro® Liquafeed® Universal Feeder (w/ Liquafeed® All Purpose Plant Food)
Overview
Attaches to the spigot to turn any watering device into a garden feeder
Feeding is as easy as watering
Applies plant food evenly at the correct rate
Use with hand sprayer, sprinkler or soaker hose
Includes bottle of Miracle-Gro® LiquaFeed® All Purpose Plant Food—good for all flowers, vegetables, trees, shrubs and houseplants
Specs and Details
Product Label
This is not the product label. Always read and follow the product label before use.
Safety Data Sheets can be found at scottsmsds.com
Description
Miracle-Gro® LiquaFeed® Universal Feeder is the efficient way to feed. Simply attach it to the spigot and turn any watering device into a garden feeder. Plus, the feeder automatically mixes the right amount of nutrients and applies plant food evenly at the correct rate. Use it with a hand sprayer, sprinkler, or soaker hose, and let Miracle-Gro® help your flowers, vegetables, trees, shrubs, and houseplants grow bigger and stronger than unfed plants.
Step by Step Instructions
How to Use
1. Attach LiquaFeed® Universal Feeder to spigot or in-line between two hoses
2. Insert LiquaFeed® refill bottle by removing cap and twisting into LiquaFeed® Universal Feeder
3. Turn on water at spigot and flip the switch to ""Feed"" on the LiquaFeed® Universal Feeder
4. Feed your plants while you water with any device (sprinkler, watering can, soaker hose, watering wand, hand sprayer, garden hose, etc). Feeding times will vary depending on the watering device you use.
5. To clean hose, flip switch back to WATER and run water for 15 seconds per 25 ft. length of hose.
When and Where to Use
When to Apply
Use to feed all types of in-ground or container flowers, vegetables, trees, shrubs and houseplants.
How Often to Apply
For best results, use every 7-14 days.