Miracle-Gro® Indoor Plant Food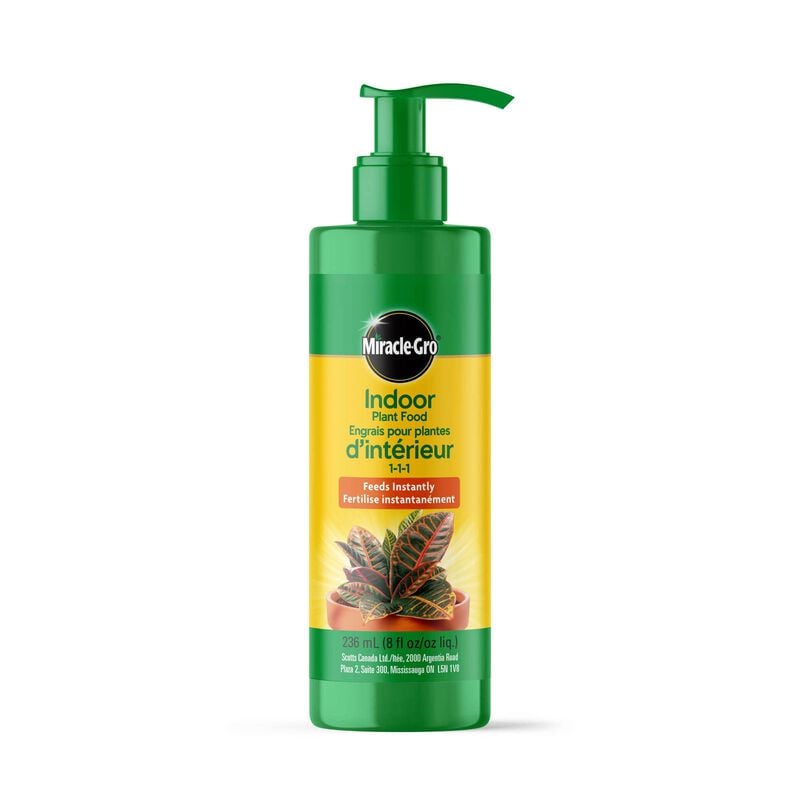 Miracle-Gro® Indoor Plant Food
Overview
• Instantly feeds a variety of indoor houseplants – including cacti, succulents and edible plants.

• Helps houseplants thrive by nourishing them to grow stronger and more vibrant than unfed plants.

• Ideal for all types of indoor houseplants.

• Convenient, built-in pump quickly and easily dispenses plant food.

• 236mL (8 fl oz) feeds 3 small plants for 5 months, or 2 large plants for 4 months


Benefits of Use
• Miracle Gro Indoor Plant Food is specially formulated for indoor plants including succulents, cacti and edible plants that need feeding to continue growing in a healthy and productive manner.

• This product promotes healthier and more vibrant plants by nourishing them instantly after feeding. It ensures notably quick and beautiful results.

• A bottle of Miracle Gro Indoor Plant Food can feed 3 house plants for up to 5 months or 2 large plants for up to 4 months.


Ingredients
• Miracle-Gro Indoor Plant Food consists of active ingredients that help nourish your indoor plants to promote healthier, stronger and more vibrant indoor plants.
• The NPK Ratio for this product is 1-1-1.