Miracle-Gro® Organics Potting Mix for Vegetables & Herbs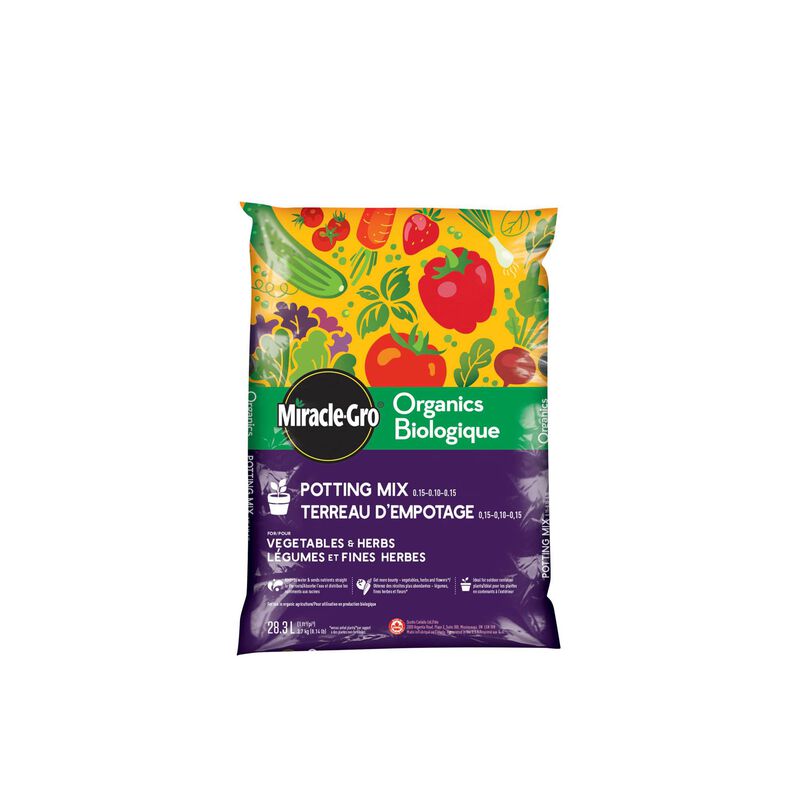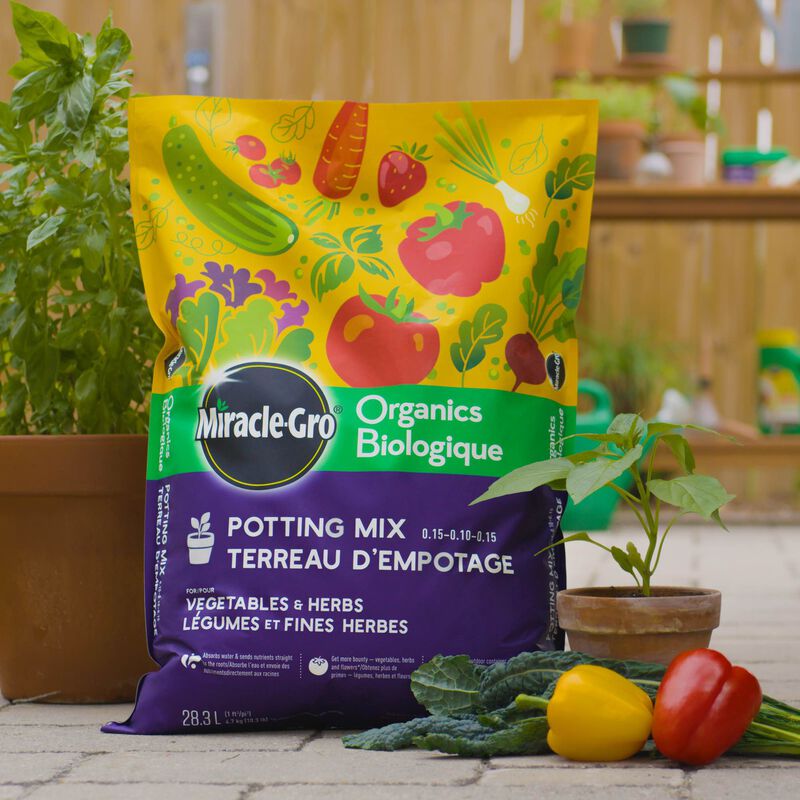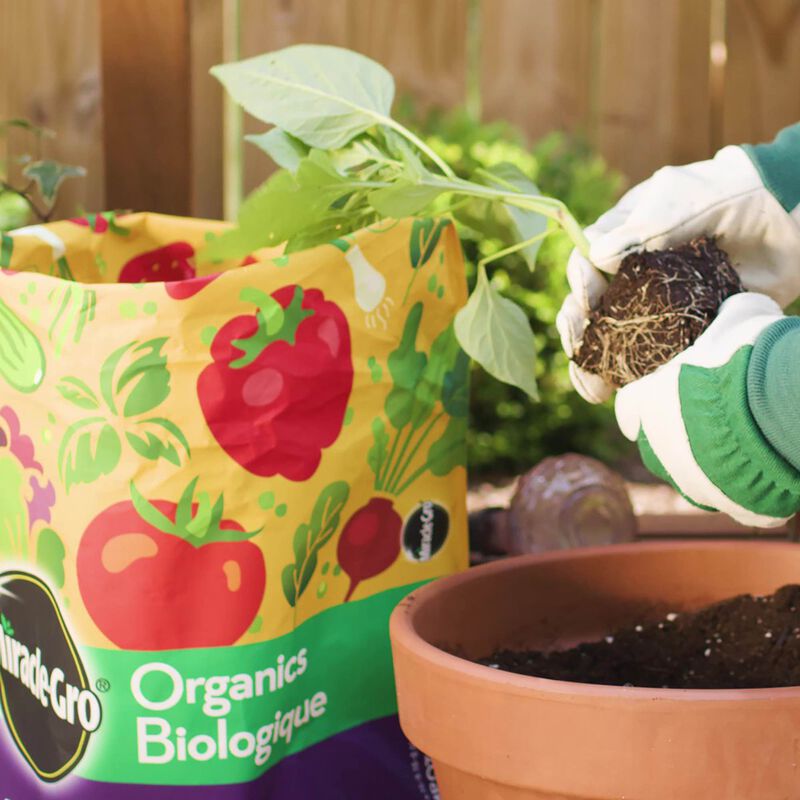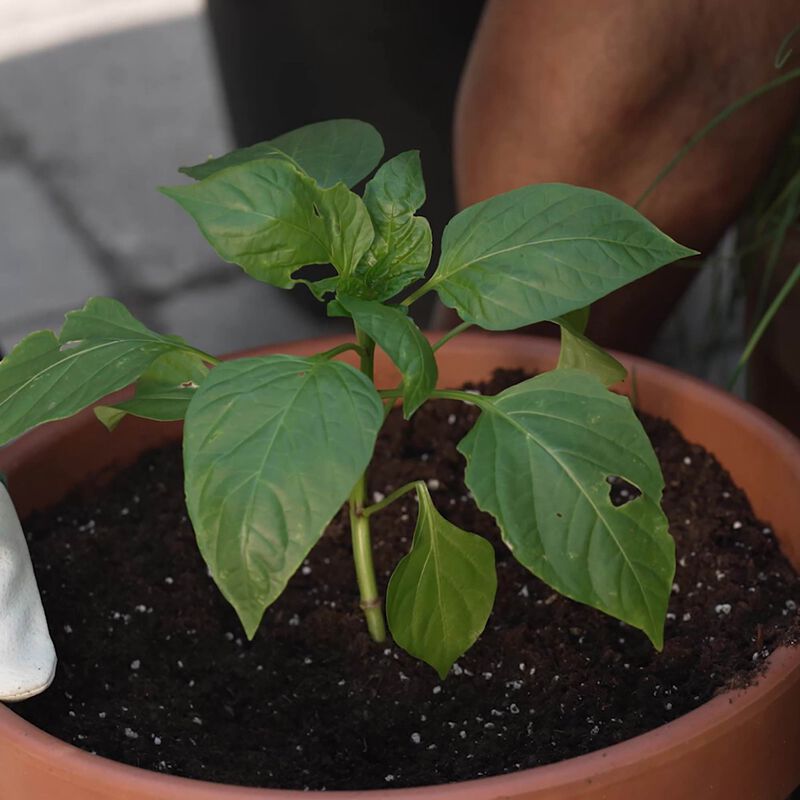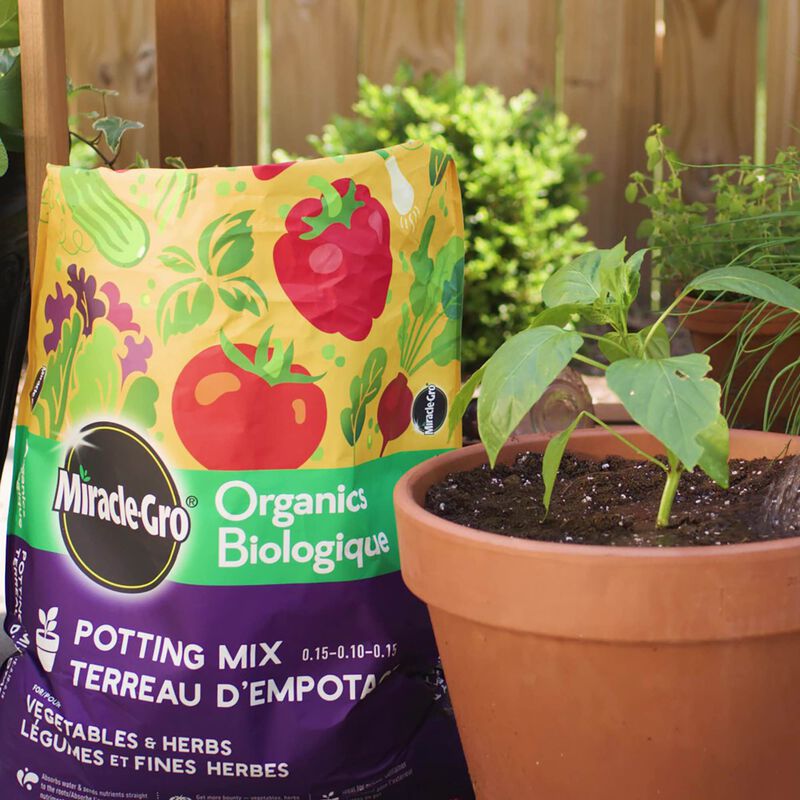 Miracle-Gro® Organics Potting Mix for Vegetables & Herbs
Overview
• Grows more vegetables, herbs, fruits, and flowers (vs. regular soil).

• Formulated with a special blend of organic and natural ingredients it delivers the Miracle-Gro® results you expect – naturally.

• Absorbs water and sends nutrients right to the roots to grow plants up big and strong.

• Made especially for outdoor container gardening.



Benefits of Use
• Miracle-Gro Organics Potting Mix for Vegetables & Herbs help outdoor potted plants with developing more stability to withstand the potential risks of weather conditions and precipitation.

• Its ability to absorb water and distribute it to the roots of plants also help with plant growth. In turn, expect more veggies, herbs, fruits and flowers to develop.

• This potting mix also continues to feed your plants for up to 3 months which allows your crops to receive the nutrients they need to grow healthy and bountiful.

• For a natural and eco-friendly garden, get organic ingredients in every bag of Miracle-Gro Organics Potting Mix for Vegetables & Herbs that assist with water retention and aeration that your soil needs to grow healthy vegetables and herbal plants.


Ingredients
Miracle-Gro Organics Potting Mix for Vegetables & Herbs offers your potted outdoor plants organic and natural ingredients that it requires to grow bountiful, big and strong. Two core ingredients found in this potting mix are:
• Yucca: Native to desert regions where there is minimal water, yucca assists in allowing plants' leaves to retain more water and nutrients than normal by breaking through the waxy coating that is commonly found on plant leaves.
• Coconut Coir: Coming from the husk of coconuts, coir keeps plants healthy by providing natural aeration and drainage of the soil. Coir also helps in storing nutrients in the soil and releases it when your plants require feeding.
• The NPK ratio of 0.15-0.10-0.15.