Nature's Care® Really Good Compost™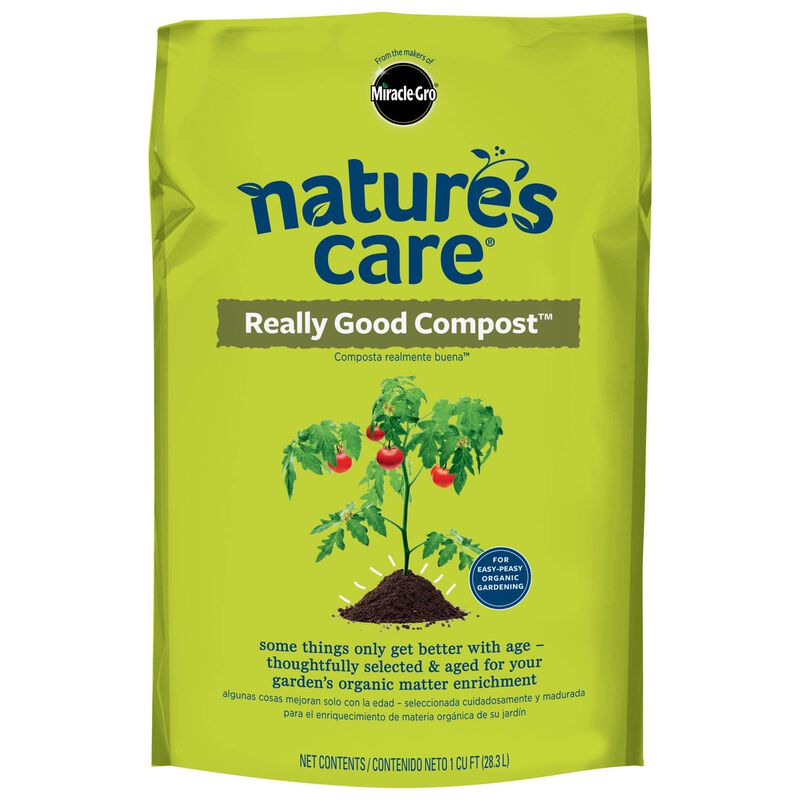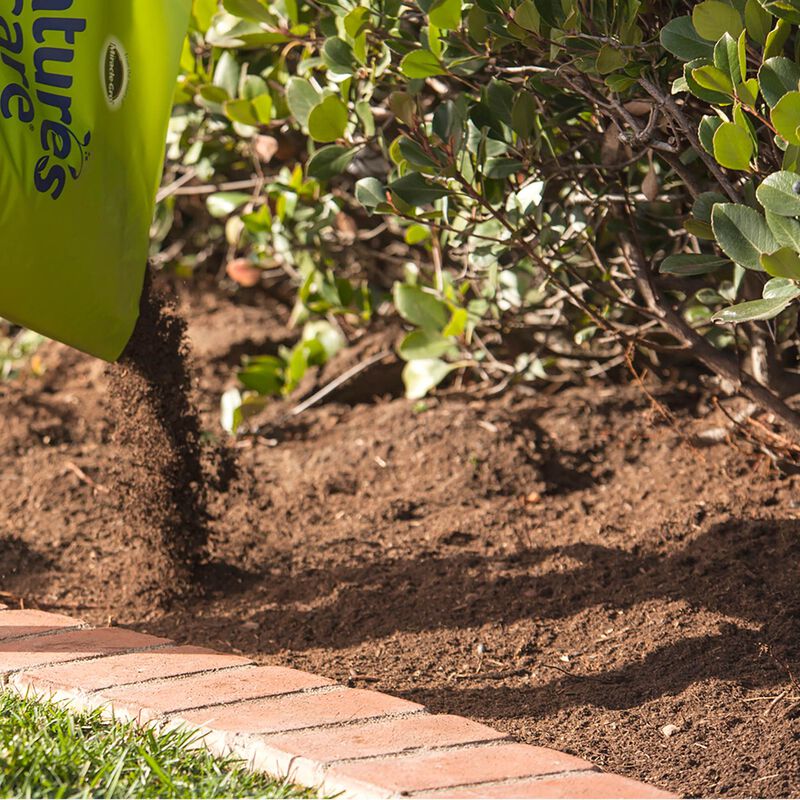 Nature's Care® Really Good Compost™
Overview
High in organic matter, helping to support all sorts of friendly microorganisms
Improves soil texture and moisture retention
Provides the stability your plants need and is less likely than immature compost to pick fights over nutrients
Can also be used as a top dressing or as mulch around flowers, trees and shrubs
Thoughtfully selected and aged for your garden's organic matter enrichment
Specs and Details
Disposal Methods
This is not the product label. Always read and follow the product label before use.
Safety Data Sheets can be found at scottsmsds.com
Description
Some things only get better with age, and that's what makes Nature's Care® Really Good Compost™ really super good. Immature compost, such as raw yard waste, can be greedy - competing with your plants for nutrients, but because Nature's Care® Really Good Compost™ is all grown up, it provides the stability your plants need, and is less likely to pick fights over nutrients. Since it's high in organic matter, it helps support all sorts of friendly microorganisms too - and your garden gets the structure it needs to be beautiful. Time to get Really Good and Grow!
Step by Step Instructions
How to Use
Mix it up (3" of Garden soil with native soil)
Plant away
Water Time
To help your plants get the most out of Nature's Care® Really Good Compost™, their roots need the room to spread out and grow. For every 6" of native soil, thoroughly mix in 3" of Nature's Care® Really Good Compost™.
(Psst... bet you didn't know that Nature's Care® Really Good Compost™ can also be used as a top dress or mulch too!)
When and Where to Use
Where to Use
Can be used to amend soil in-ground or in raised beds.
Special Instructions
Using with other Products
Using With Other Products: For best results, you'll want to give your plants some extra love with your favorite Nature's Care® plant food (we heart Nature's Care® Organic & Natural Vegetable, Fruit & Flower Food!)
Frequently Asked Questions
Kids & Pets
If you're making this a family affair, kids need grown-up supervision.
Our Environment
Our commitment to Sustainability: Did you know that you're partnering with us in one of the world's largest recycling efforts? Each year, we beneficially reuse millions of pounds of material from yards, farms, and forests in our Natures Care® soils, potting mixes and natural plant foods, to help you grow plants that enhance your environment and make the world more beautiful.