Miracle-Gro® Nature's Care Organic Raised Bed Soil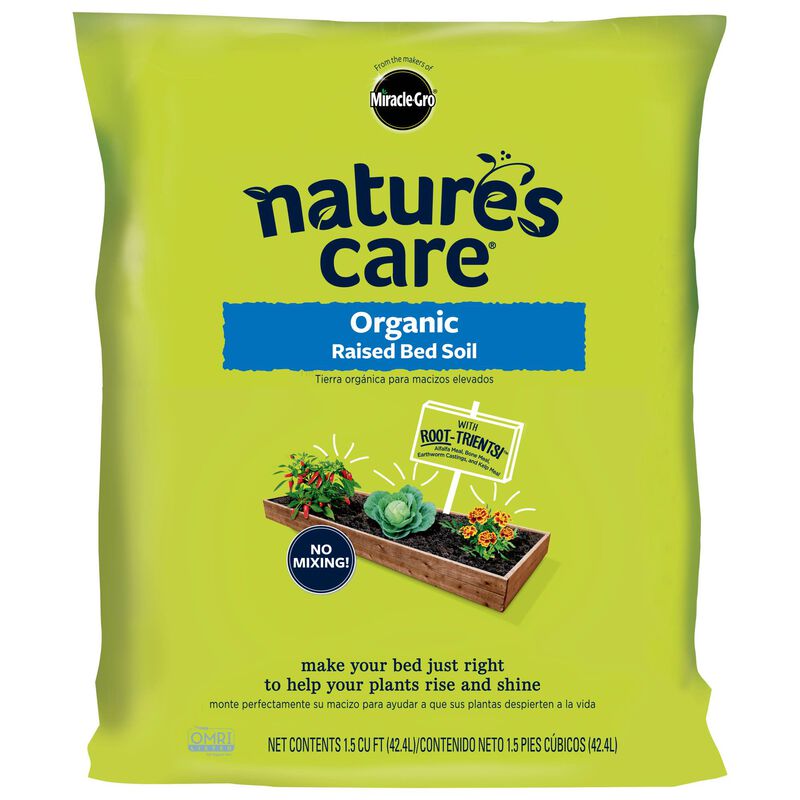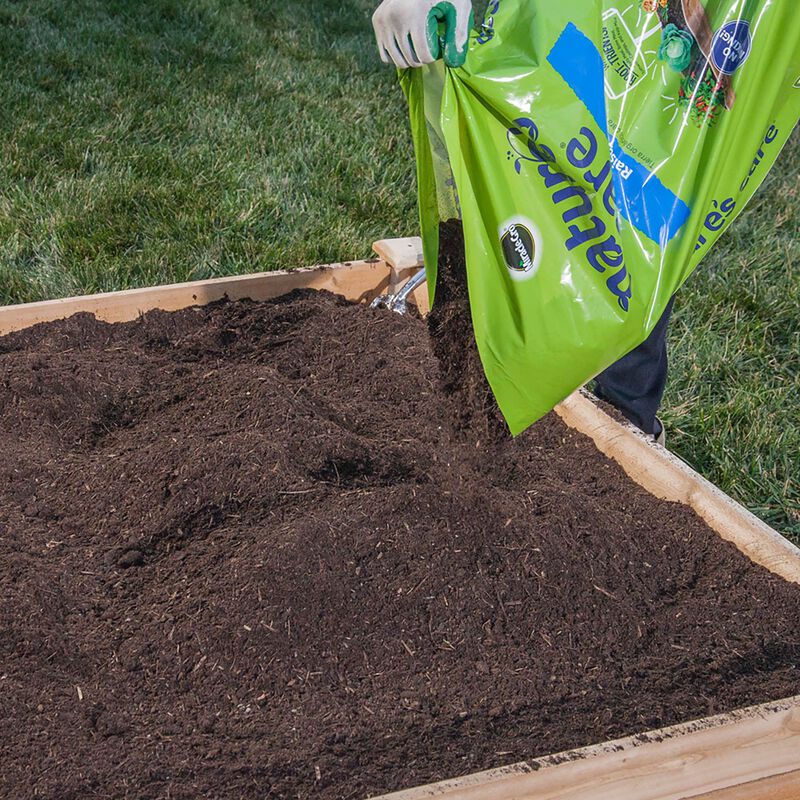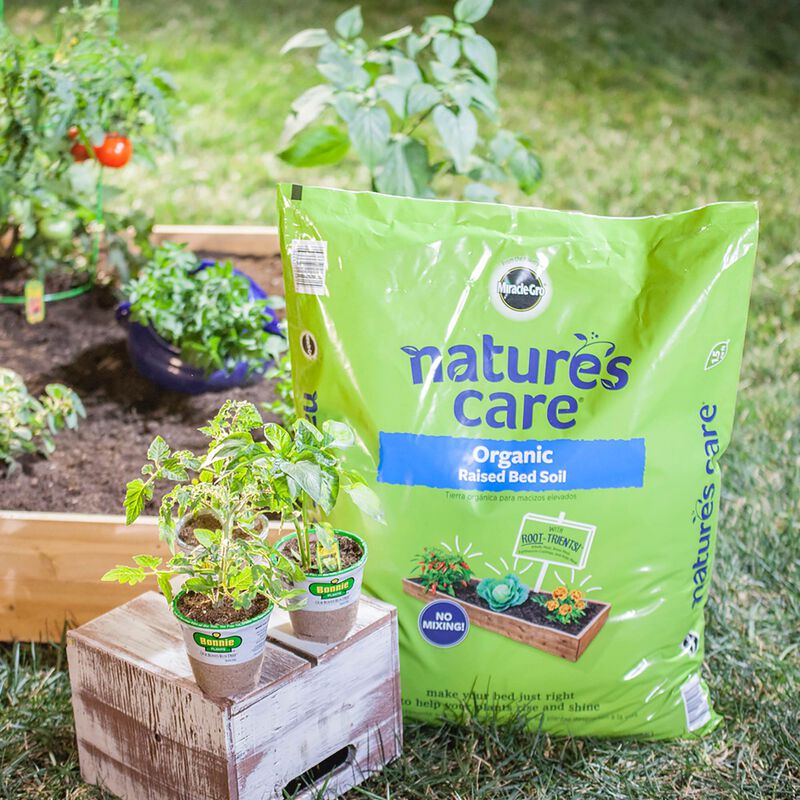 Miracle-Gro® Nature's Care Organic Raised Bed Soil
Overview
Ideal for raised bed gardens - no soil mixing required
Organic soil to give your fruits, veggies, and flowers what they need to thrive
With Root-Trients™ - Alfalfa Meal, Bone Meal, Earthworm Castings, and Kelp Meal to to help plants build strong roots
Use 8 bags to fill an average 4'X4' raised bed
After about a month, give your plants a boost with Nature's Care® Organic & Natural Raised Bed Plant Food!
OMRI® listed for organic use
Make your bed just right to help your plants rise and shine
Specifically formulated with rich organic matter and high-quality nutrients
Gives fruits, vegetables and flowers what they need to thrive in a raised bed garden
Not available in CA
Specs and Details
Fertilizer Analysis
Product Label
This is not the product label. Always read and follow the product label before use.
Safety Data Sheets can be found at scottsmsds.com
Description
Ideal for raised bed gardens, Nature's Care® Organic Raised Bed Soil is specifically formulated with rich organic matter and high-quality nutrients that help give your fruits, veggies and flowers what they need with no mixing required. Make your bed just right to help your plants rise and shine.
Step by Step Instructions
How to Use
Fill the bed
Plant away
Water Time
When and Where to Use
Where to Use
When planting in raised beds
Special Instructions
Watering Tips
While raised beds are like pots and drain out more quickly than the surrounding soil, you also don't want to overwater. Let the soil surface dry to about a half-inch deep between watering.
Using With Other Products
After a month, you'll want to give them some extra love with Nature's Care® Organic & Natural Raised Bed Plant Food!)
Frequently Asked Questions
Kids & Pets
If you're making this a family affair, kids need grown-up supervision.
Our Environment
Our commitment to Sustainability: Did you know that you're partnering with us in one of the world's largest recycling efforts? Each year, we beneficially reuse millions of pounds of material from yards, farms, and forests in our Nature's Care® soils, potting mixes and natural plant foods, to help you grow plants that enhance your environment and make the world more beautiful.